Cell Phone and Electronic Devices Policy
Cell Phone and Electronic Devices Policy by Language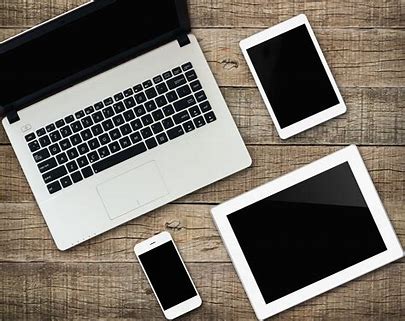 CELL PHONE & ELECTRONIC DEVICES
Does your student need a cell phone to come to Enka Intermediate School? No! If your child needs to call you, we will be able to help them get in touch with you. If you need to call us to check on your child, we will be available to help you with that as well.

Students who bring a cell phone to school will be required to turn it in to their homeroom teacher each morning. The cell phone will be placed in a bag with the student's name on it. All cell phones will be kept in a container and locked in the teacher's closet until the end of the day and will be given back at this time. Failure to turn a cell phone in to the teacher when a student enters the class for the day will be considered a major office referral.

Bring your cell phone at your own risk. The school is not responsible for lost or stolen cell phones.
Due to confidentiality and to protect the rights of all students, the taking of pictures or videos by students using cell phones is prohibited before school, after school, or on the bus. Students who do not follow this rule will lose their privilege to have a cell phone at school.
СОТОВЫЙ ТЕЛЕФОН И ЭЛЕКТРОННЫЕ УСТРОЙСТВА
Нужен ли ученику телефон, для того чтобы ходить в Школу Enka Intermediate? Нет! Если Вашему ребёнку нужно позвонить, мы поможем ему/ей связаться с Вами. Если Вам будет нужно связаться с Вашим ребёнком, мы сможем Вам помочь и с этим.

Ученики, кто принесёт сотовый телефон в школу, должны будет отдать его классному руководителю каждое утро. Сотовый телефон будет лежать в пакете с именем ученика. Все телефоны будут лежать в специальном контейнере и заперты в шкафу учителя до конца учебного дня и будут возвращены в конце дня. Отказ сдать учителю телефон, как только ученик вошёл в класс, будет адресовано в офис как крупное нарушение.

Приносите телефон в школу под свою ответственность. Школа не несёт ответственности за украденные или сломанные телефоны.
Для сохранения конфиденциальности и защиты прав всех учеников, фотографирование и съёмка с использованием сотовых телефонов запрещена до школы, после школы или в автобусе. Ученики, кто не следует этому правилу, потеряют привилегию иметь сотовый телефон в школе.
TELÉFONOS Y APARATOS ELECTRÓNICOS
¿Su estudiante necesita un teléfono en la Escuela Intermedia Enka? ¡No! Si su hijo/a necesita llamarlos, nosotros le ayudaremos a contactarlos. Si usted necesita llamarnos para contactar a su hijo/a, nosotros también podremos ayudarle con eso.

Se requerirá que los estudiantes que traigan un teléfono móvil a la escuela se lo entreguen a su maestro de salón en la mañana. El teléfono se pondrá en una bolsa con el nombre del estudiante. Todos los teléfonos se almacenarán en un contenedor encerrados en el closet del maestro hasta el final del día cuando se regresarán a los estudiantes. Si un estudiante no entrega el teléfono al maestro en la mañana al entrar a la clase, ésto se considerará como una falta grave y se enviará al estudiante a la oficina.

Los teléfonos que se traigan a la escuela están bajo su propio riesgo. La escuela no es responsable por teléfonos perdidos o robados.
Por causas de confidencialidad y para proteger los derechos de todos los estudiantes, está prohibido tomar fotos o videos de estudiantes utilizando un teléfono móvil antes de entrar a la escuela, después de la escuela, o en los buses. Los estudiantes que no sigan esta regla perderán los privilegios de tener un teléfono móvil en la escuela.